Add:689,jidao street,the light industrial zone,jinhua zhejiang
TEL:0086-579-82262007
0086-579-82262299
FAX:0086-579-82261222
Contact Person:Mrs ying
Website:http://www.jysport.com
Email:admin@jysport.com
The gym "iron army"
Installation and maintenance
of utdoor fitness equipment
Conform to the development
of themanufacturers need to
change the sales model
The damaged equipment to
receive timely treatment
Product prices do not represe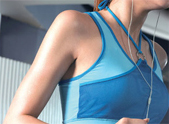 Stepper Product Features
(Hits:)
Origin
Author
Add Time2014-09-01
fontSize:
T
|
T
1, calculate calories burned - show movement away - when displaying movement, vigorous has the following biological effects: improving lower extremity muscle atrophy, varicose veins, kept in good condition bones, joints, adjust the legs, buttocks muscles all kinds of pain, numbness and other adverse symptoms, on the other hand there is the effect of legs
2, Mini design, compact, easy to place, does not occupy space. 3, with LCD display,
4, simulated climbing, mountaineering makes you realize arbitrary bring results. Aerobic exercise, enhance heart and lung function, more fitness results.
5, wriggled disk, relax your muscles.
6, overall nice design products. Very beautiful.
keyworks: