Add:689,jidao street,the light industrial zone,jinhua zhejiang
TEL:0086-579-82262007
0086-579-82262299
FAX:0086-579-82261222
Contact Person:Mrs ying
Website:http://www.jysport.com
Email:admin@jysport.com
The gym "iron army"
Installation and maintenance
of utdoor fitness equipment
Conform to the development
of themanufacturers need to
change the sales model
The damaged equipment to
receive timely treatment
Product prices do not represe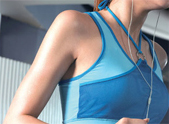 Spinning functional description
(Hits:)
Origin
Author
Add Time2014-09-01
fontSize:
T
|
T
? Reliable and robust components: the use of robust, high-quality parts and materials, will ensure the exercise bike can withstand high-intensity use. Easy rust parts of stainless steel structure, chromium alloy coating flywheel, the main stent using electrostatic spraying technology to maximize the rust;
? Easy maintenance: Spinning will indeed not only look beautiful, but also easy maintenance;
? Ease of use: Easy bolt adjustment system provides stability and security; non-slip grip without removing the multifunction knob and can be used to adjust the security system security can be adjusted; two are in different parts of the bottle cage easy to use;? Provide maximum comfort ergonomically designed according to the human environment cushion: unisex cushion for beginners and experienced users, professional design correct posture, provide maximum comfort
? Bidirectional foot: two-way choice easy adjustable foot pedals and straps meet the needs of different levels of users, cycling-specific shoes and sneakers are applicable;
? Provide smooth, accurate resistance: the automotive industry the latest technology and materials to be used in resistance control, flywheel and PolyV belts, providing users a smooth, smooth comfort and sustained "real" cycling experience.
keyworks: