Add:689,jidao street,the light industrial zone,jinhua zhejiang
TEL:0086-579-82262007
0086-579-82262299
FAX:0086-579-82261222
Contact Person:Mrs ying
Website:http://www.jysport.com
Email:admin@jysport.com
The gym "iron army"
Installation and maintenance
of utdoor fitness equipment
Conform to the development
of themanufacturers need to
change the sales model
The damaged equipment to
receive timely treatment
Product prices do not represe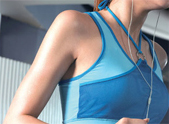 The basic contents of AB
(Hits:)
Origin
Author
Add Time2014-09-01
fontSize:
T
|
T
Product Features
1, aerospace grade carbon fiber elastic material, compression and drop, long service life.
2, light and compact, easy to use, foldable, portable, space-saving.
3, imports of high-density elastic soft, natural materials, space technology to build, the difference between ordinary plastic foam no stimulation, no smell.
4, ergonomic design, you can adjust the intensity angle precisely to exercise abdominal muscles, lower abdominal muscles, abdominal oblique and external obliques, to help you round 360 degrees vertically and horizontally to remove the fat, tighten the abdomen.
Let the head, shoulders and upper back off the ground only in the 30-60 degree range activities, back easily rely on backward-abdominal stretch device starts to launch the body forward bounced back and let all the abdominal muscles to move, to reach thin belly effect.
Back easily rely on backward, elastic device AD abdomen exercise machine begins to launch the body bounce forward, easy to complete once abdomen movement
keyworks: